Description
Federal #209A Shotshell Primers Overview
The same primers that Federal uses in their high-quality ammunition. Made to exacting standards for dependable ignition.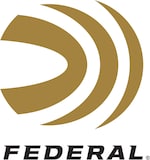 Smokeless
Powder, Black Powder, Primers, and Fuses ship from our warehouse with other products. This ensures no more than one Shipping Charge and one HazMat Charge per order (unless you also order products that Ship Separately from MidwayUSA or our Suppliers). Each order is limited to no more than 25 pounds of Black Powder, and no more than 66 pounds each of Smokeless Powder, Primers, or Fuse. Smokeless Powder, Black Powder, Primers, and Fuses are considered hazardous materials, incur HazMat Charges, and can only ship ground freight within the continental U.S. Due to safety considerations and legal/regulatory reasons, Smokeless Powder, Black Powder, Primers, and Fuses cannot be returned.
Federal #209A Shotshell Primers Specifications
Product Information
| | |
| --- | --- |
| Quantity | 1000 Piece |
| Primer Size | Shotshell |
Federal #209A Shotshell Primers Delivery Information
| | |
| --- | --- |
| Shipping Weight | 3.140 Pounds |
| DOT-Regulated | Yes |
| HazMat Product | Yes |
Shipping details warning: primers, smokeless powders, pyrodex, triple seven may only be purchased by adults. Check your local and state laws for the legality of ordering and possessing these product. Primers and smokeless powders are restricted in Washington DC. Residents of Connecticut, Maryland , New York, and New Jersey must check local laws for restrictions before ordering any gunpowder products, ammo or primers. For safety reasons, we do not accept returns on these products. Due to special shipping requirements of hazmat products, FedEx and UPS assess a hazardous material fee per order of these products. Powder and primer shipping(hazmat) fees: applies to primers and powders in catalog. Hazmat rates are per package. You may receive up to 70 lbs per package and may combine powder and primers, but powder has to be limited to no more than 32 lbs per package. Powder cannot be shipped by air. Our sales associates can you with any question.